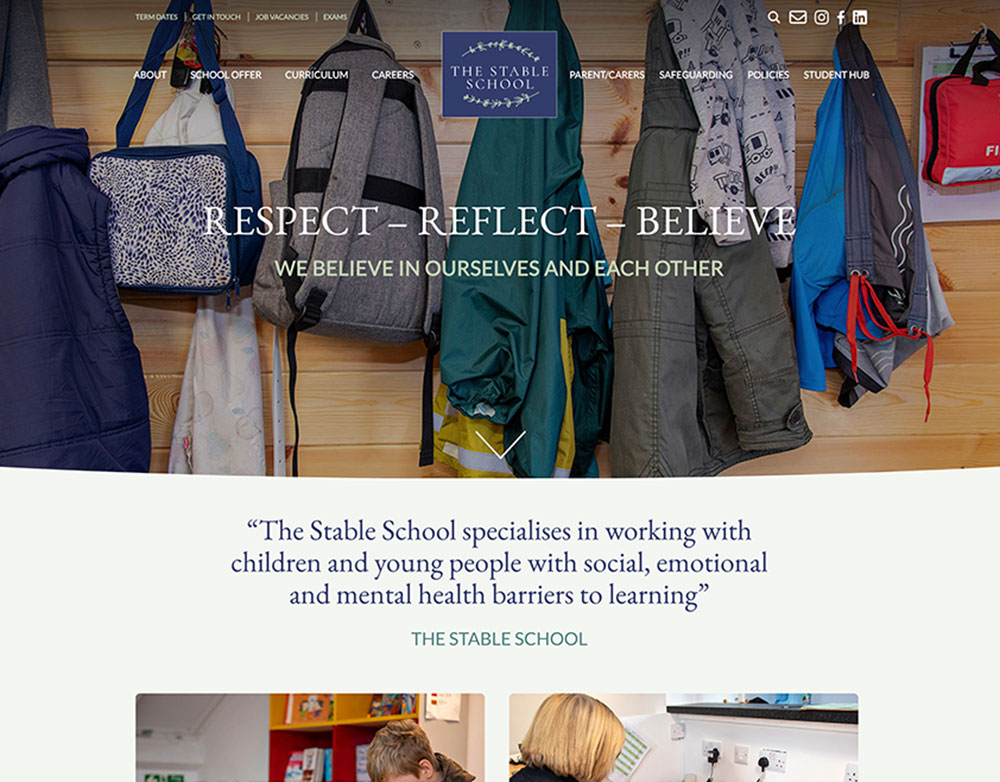 Website & Content Creation
The Stable School specialises in working with children and young people with social, emotional and mental health barriers to learning, and their website wasn't particularly well structured, informative or user-friendly.
During initial planning it was clear that a photoshoot was necessary to show the school facilities and help explain the school in much more depth, that ultimately would help parents and carers make informed choices about choosing the Stable School.
In order to fully understand what the school offers we interviewed one of the owners (who started the school in 2019), and this gave an in-depth insight into the school offer, curriculum and supporting material for parents and carers.
We were then able to design and build the website, and adapted the existing logo in order to make their brand identity stand out.
Bespoke design
Custom content blocks in WordPress
Create content
Organise photoshoot
Update brand identity
Secure hosting & ongoing support
In-house training for site users
What we did…
Refresh Brand identity
New website
Write content
Photoshoot
The new website build has been seamless, from the professional photoshoot right through to the very smallest of details, Stewart has been extremely helpful, creative and responded very quickly to our requests.

…we are very proud of our new website and the level of information it will provide for current and prospective parent/carers and key stakeholders.

Beth Whittaker – Headteacher
SEO Benefits for eCommerce
Increased User Stats since website was launched
61%
Users increased by
3600
Monthly page views
100%
SEO Score