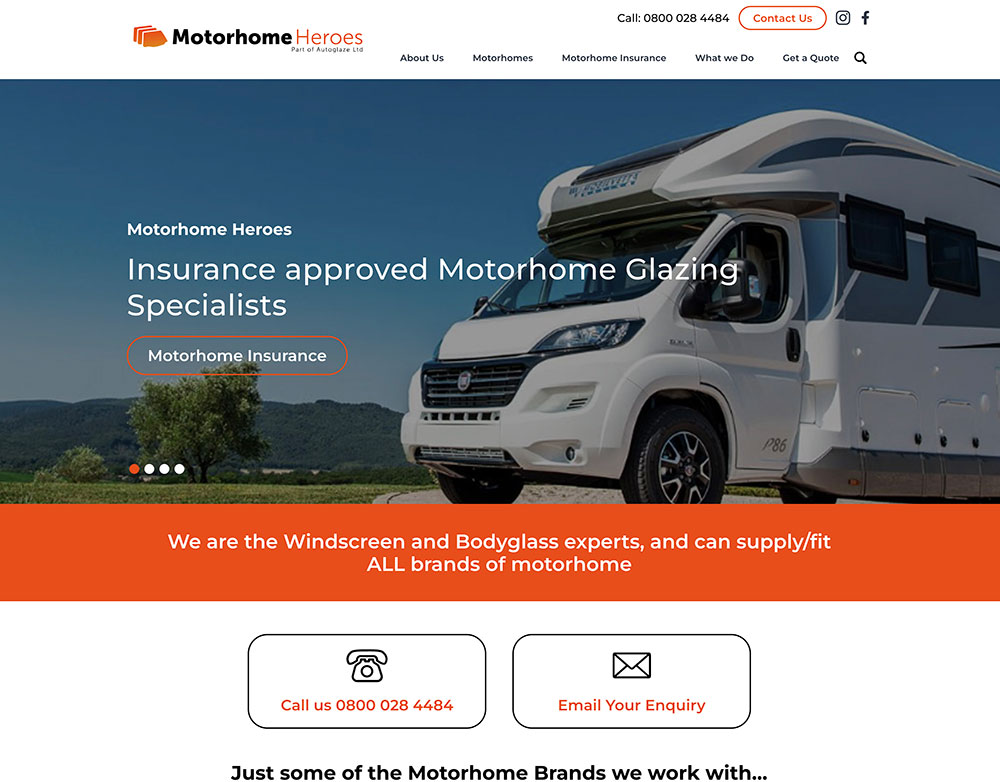 Website and Brand Creation
A Dorset based automobile specialist required a website for a new venture, to promote their motorhome windscreen replacement services and their expertise in looking after customers whatever the requirement.
The first phase of the project was to design a new brand identity, during initial meetings it was clear the venture required a new identity and the name "Motorhome Heroes" was created, to be the nationwide platform to promote the motorhome windscreen services.
The second phase was the website design and we immersed ourselves into all aspects of the business to fully understand how somebody goes about looking for these specialist services, and how the team at "Motorhome Heroes" takes care of everything from insurance claims to direct enquiries, and to provide useful guides that assist customers when they are submitting enquiries.
Bespoke design
Custom content blocks in WordPress
Create content
Secure hosting & ongoing support
The last phase was the implementation of SEO strategy to add additional pages specifically written to promote the various services nationwide.
Added a new section with specific SEO content
Set up Google Analytics to monitor site usage
What we did…
Brand identity
Bespoke WordPress theme
Content writing
SEO optimised
SEO Benefits for eCommerce
Increased User Stats since website was launched
30%
Users increased by
1600
Monthly page views
98%
SEO score