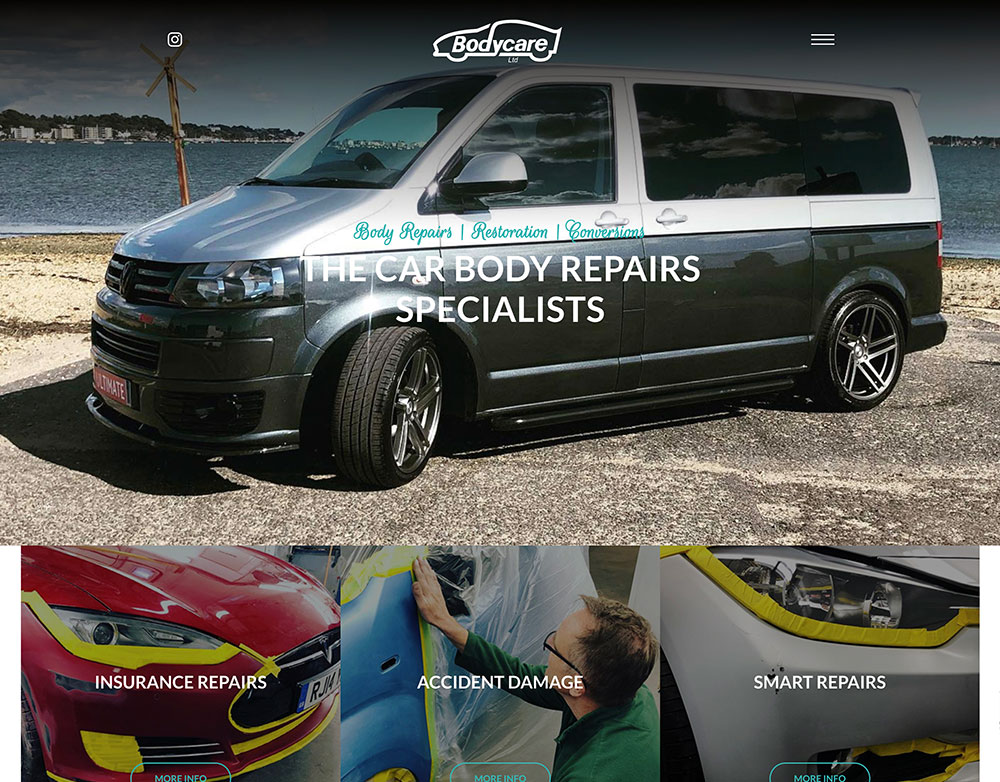 Bodycare ARC – Automobile Repair Centre
Portal / Info Website
The Bodycare Automobile Repair Centre in Wimborne wanted to raise their online profile and have a new website to promote the range of car bodywork repair services.
The emphasis was to use their image library to showcase the range of services available, including; accident damage, custom paints, smart repairs, detailing and ceramic coatings.
The design of the website was very image orientated to make the pages eye-catching and to highlight the visual examples of the various aspects of the business.
Bespoke design
Custom content blocks in WordPress
Design image orientated website
Secure hosting & ongoing support
What we did…
Bespoke design
Custom blocks in WordPress
SEO Optimised
The communication throughout the project was timely, clear and concise. Stewart provided visually effective solutions and we're delighted with our new website for Bodycare ARC.

Leigh Owen – Bodycare ARC Wimborne