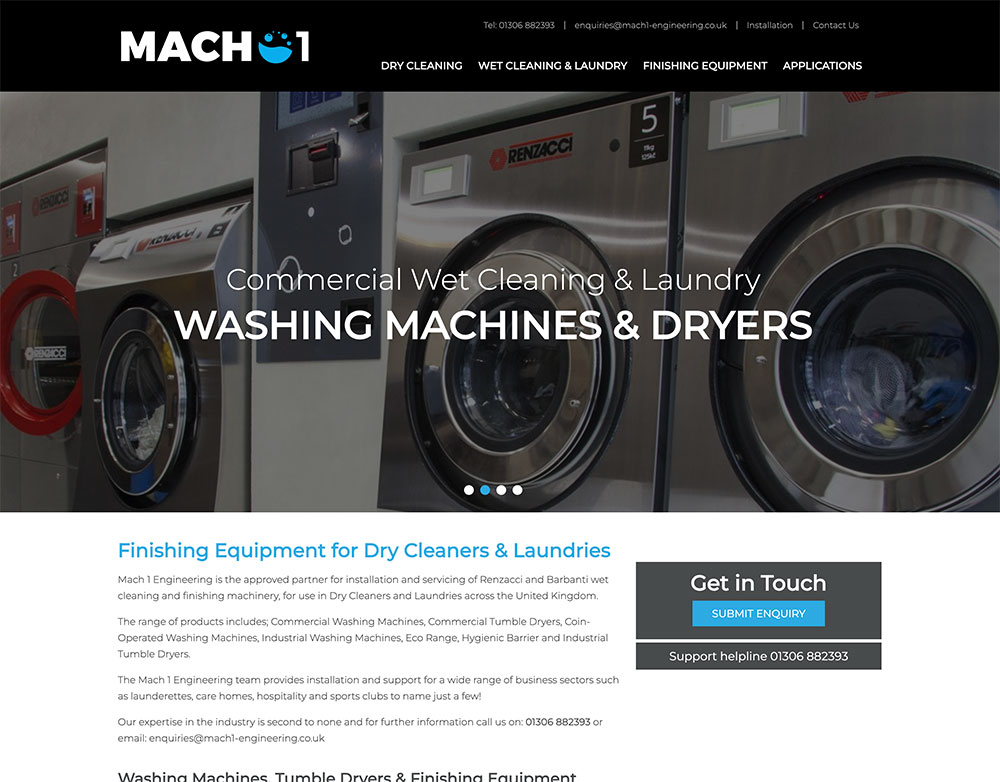 Brand Creation & New Website
Mach 1 Engineering provides installation and repairs for commercial wet cleaning and laundry services throughout England, including laundries, care homes, and sports clubs.
To promote the services and products available a product based website was designed and built, where users can see the range of dry cleaning, wet cleaning and finishing machines.
The first phase of the project was the creation of a logo that sits well withing the industry marketplace.
Website Design & WordPress Build
The second phase was the planning, design and implementation of a product-based website, that was integrated with WooCommerce which allows the easy management of 90 products split into 40 categories.
Design website
Build in WordPress &b integrate WooCommerce
Edit images supplied
Provide ongoing hosting & support
SEO optimised
WooCommerce enables the products to be easily managed and provides seamless integration into the WordPress manager.
Seamless WordPress integration
Cost-effective eCommerce solution
Extensive customisation options
Secure and reliable
What we did…
Bespoke website
Edit images supplied
SEO Optimised