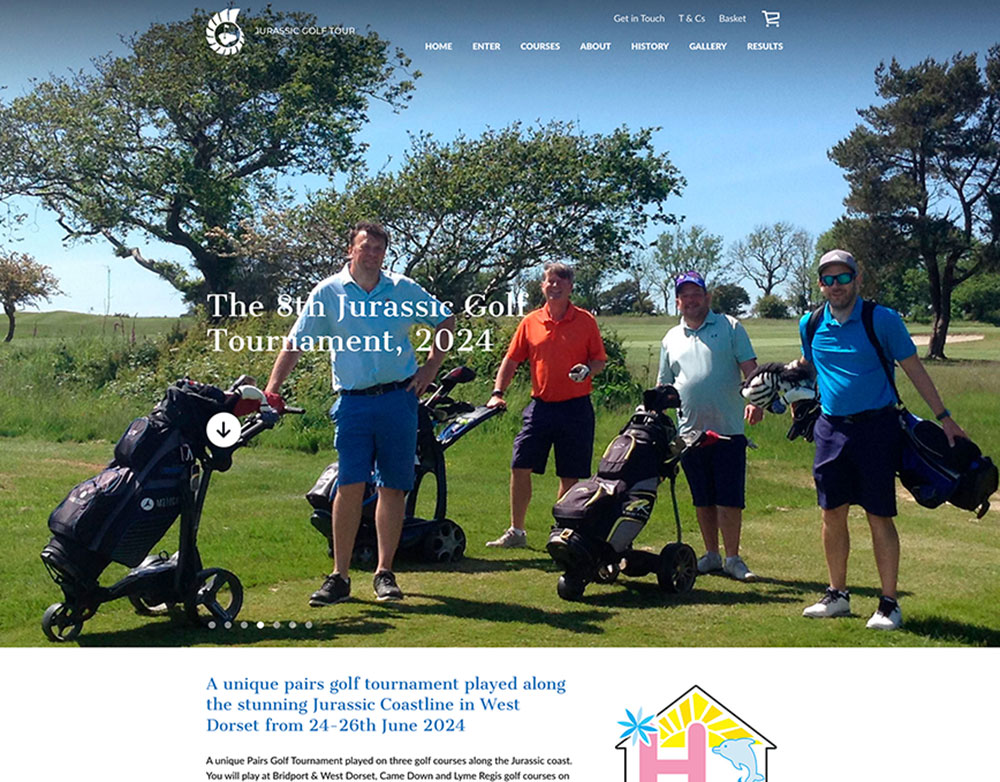 Event Management & Ticketing
Jurassic Golf Tournament is a three day event held at golf courses along the Jurassic Coast and began in 2015. They wanted to update the online booking system to make the process more user-friendly, as they had been using a static website with a link to PayPal payment page.
The brief was to design website that was more image led (incorporating photos from previous years events) and built in WordPress integrating event booking and payment functionality (using WooCommerce).
Bespoke design
Set up event ticketing functionality
Integrate payment provider
Secure hosting & ongoing support
What we did…
Bespoke design
Set up ticketing
Integrate Paypal